Hello, and welcome to our website.  We are a Civil War Living History/Reenacting Artillery Unit. We were created in 2008, by the Wood County Commission (WV), to act as ambassadors for the County at various events around the region. Come back often so you can stay in touch with our latest adventures.

We are Stationed at Fort Boreman Historical Park, across the Little Kanawha River from Parkersburg, WV. Here you can keep track of our events, view pictures from them.

Thanks for Visiting

The Men of Carlin's Battery D, Gun #1

Carlin's Battery at 

WV Independence Hall, Wheeling WV

"A Salute to Statehood" 

June 18, 2011

 Carlin's Battery

At Battle

at Zoar, Ohio

St Marys, WV

Sept 6, 2013

Photo Courtesy of

J. T. Powell

to view and purchase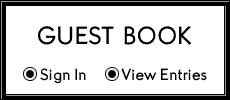 This page was last updated: 4/30/2018